"The sunday of the little children" – art show in the 3rd district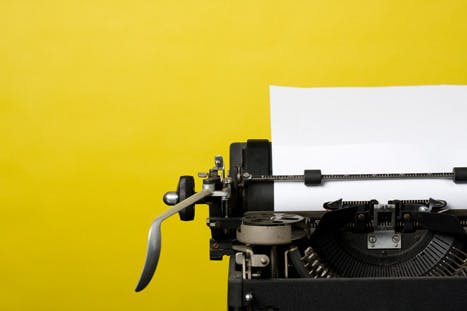 150 meters of ParkLake fence is transformed into a street artwork
3 Romanian artists start the artwork session
150 children will make the art piece
New facade for a development set to open in 2016
70,000 m² GLA with 200 shops
ParkLake, the new shopping experience destination, developed in Joint Venture by Sonae Sierra, the international shopping centre specialist, and Caelum Development, a leading Eastern European Real Estate developer, invited children from the 3rd District Schools, classes V – VIII, to get involved in an educative project where their creativity will be expressed on a street art piece with the support of 3 Romanian artists. The 150 m ParkLake fence piece of street art will be created by the 150 children registered in the project and 3 artists:  IRLO, KERO and OBIE, curated by the artist-curator Mihai Zgondoiu from ATELIER 030202 Gallery.
The street art show will take place on the 15th of June, between 9.30 and 12.00 o'clock, on Liviu Rebreanu Boulevard, no. 4. Two days before the art show, starting with the 13th of June, the artists will draw the starting line of the work following the nature-park-family theme of ParkLake.
The art piece will remain for the local community exposure until the officially launching of ParkLake, in 2016.
"Until 2016, when opening to the public, ParkLake will continue to set the flair of what will be a ground breaking shopping experience, by combining leisure and retail with the adjacent green area in Titan Park. "The Sunday of The Little Children" is the 1st step from several local activities that we will set along development and that will lead us to know better which are sector 3's wishes for the coming leisure and entertainment components in ParkLake."
stated Ingo Nissen, Sonae Sierra Romania Managing Director, Responsible for Development.
ParkLake will offer high quality retail in 70,000 m² GLA with around 200 shops and 2,600 underground parking spaces. This unique shopping destination in Bucharest will offer an environmentally friendly design and a distinctive offer of leisure and sports features connected with the adjoining Titan Park.
"We are progressing with construction works as scheduled and working on the leasing activity in order to be able to confirm further advances. We are confident that we will bring an unmatched retail experience to Bucharest and will set a new leisure destination in the city within ParkLake.",
stated David Sharkey Caelum Development CEO
With an excellent location in Sector 3, the greenest sector of Bucharest, ParkLake is an accessible location, 10 minute drive from the city centre, and benefits from substantial road frontage on the 4 lane Liviu Rebreanu road. The location is well serviced with all manners of public transportation including bus, tram and metro (Dristor, Nicolae Grigorescu and Titan), serving a primary catchment area of more than 500.000 inhabitants within a 10 min drive-time.
About Sonae Sierra
SONAE SIERRA, www.sonaesierra.com, is the international Shopping Centre specialist, with a passion for creating innovative shopping experiences. The Company owns 47 shopping centres with a market value of more than €5.6 billion euros, and is present in 4 continents and 13 countries: Portugal, Algeria, Azerbaijan, Brazil, China, Colombia, Germany, Greece, Italy, Morocco, Romania, Spain and Turkey. Sonae Sierra manages and/or lets 85 Shopping Centres with a total Gross Lettable Area of 2.7 million m2 and about 8,300 tenants. In 2013, the Company welcomed more than 406 million visits in the Shopping Centres it manages. Currently, Sonae Sierra has 6 projects under development, including 3 for clients, and 4 new projects in pipeline.
About Caelum Development
Caelum Development, www.caelumdevelopment.eu, is a private Irish owned Investment/Development specialist with over 10 years' experience in the European Real Estate Market. Based in its Company headquarters in Warsaw, the Caelum Group has an extensive Property Portfolio of 36 Projects throughout Europe and includes 21 Retail Centres with over 200,000sqm GLA. With emphasis on highest professional standards combined with local market knowledge Caelum benefits from a strong dynamic and dedicated team of property specialists, enjoying a growing market position in an ever changing market.
Bucharest, Romania, 11th of June 2014