Parklake works with cbre for further leasing advances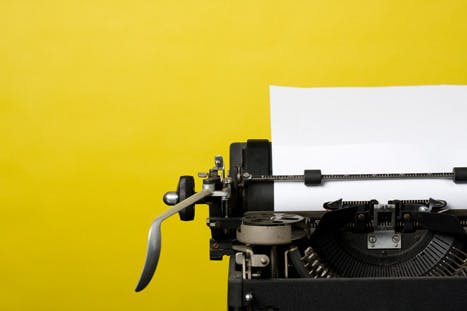 Leasing instruction for the new shopping destination in Bucharest
CBRE hired as external leasing agent
70,000m² GLA and 200 shops
Opening set for 2016
Works on site according to schedule
Sonae Sierra, the international shopping centre specialist, and Caelum Development, a leading Eastern European Real Estate developer, announce that CBRE Romania was hired as ParkLake shopping centre external leasing agent, responsible for the lease together with Sonae Sierra.
"This agreement with CBRE comes as a reinforcement of our commitment to deliver the inhabitants of Bucharest a ground-breaking shopping experience in 2016, with an offer of exclusive brands and a unique shopping and leisure experience. We are confident that the leasing activity will leverage our objective of creating the best shopping and leisure destination in the capital city of Romania",
stated Alberto Bravo, Sonae Sierra Managing Director, responsible for Property Management in Spain and Romania.
"We are continuing the excavation works as scheduled and are currently reinforcing the leasing in order to strengthen the brand mix we will be offering and best guarantee the development of an innovative space with singular matching shopping and leisure offer",
added David Sharkey, Caelum Development CEO.
The works for ParkLake new shopping centre located in the eastern part of Bucharest, in Sector 3, started this January. The shopping centre represents a €180 million investment and is scheduled to open in 2016. ParkLake will offer high quality retail space with around 200 shops and 2,600 underground car parking spaces. The centre will offer a unique, environmentally friendly design and a distinctive offering of leisure and sports features connected with the adjoining Titan Park.
Razvan Iorgu, Managing Director, CBRE Romania, noted that
"ParkLake will take the shopping centre market in Romania to another level and we are pleased to present such a good opportunity to retailers looking for expansion and are keen on the possibilities arising from modern concepts. We are confident we will accomplish a successful lease of ParkLake, together with Sonae Sierra, contributing to the JV partners' objective of delivering the best shopping and leisure destination in Romania's capital."
With an excellent location in the Eastern part of Bucharest, in Sector 3, ParkLake will be only a 10 minutes' drive from the city centre and will benefit from substantial frontage on the 4-lane Liviu Rebreanu Avenue. The location is well serviced by public transport including bus, tram and metro, and serves a primary catchment area of more than half a million inhabitants within a 10 minutes' drive.
A SUSTAINABLE CENTRE
The centre is designed to fulfil the most rigorous and demanding quality requirements, in terms of comfort, safety and environmental efficiency. ParkLake will adopt modern green solutions designed to increase energy and water efficiency as well as maximise waste recycling both during construction and during operation. The Joint Venture will develop a shopping centre that combines shopping, services, culture and leisure activities with the latest solutions in safety, maintenance and management, coupled with a special focus on the comfort of its consumers, tenants and the local communities.
About Sonae Sierra
Sonae Sierra, www.sonaesierra.com, is the international Shopping Centre specialist, with a passion for creating innovative shopping experiences. The Company owns 47 shopping centres with a market value of more than €5.8 billion euros and is present in 12 countries: Portugal, Spain, Italy, Germany, Greece, Romania, Turkey, Azerbaijan, Morocco, Algeria, Colombia and Brazil. Sonae Sierra manages and/or lets 86 Shopping Centres with a total Gross Lettable Area of 2.3 million m2 and about 8,500 tenants. In 2013, the Company welcomed more than 400 million visits in the Shopping Centres it manages.  Currently, Sonae Sierra has 6 projects under development, including 4 for clients, and 4 new projects in pipeline.
About Caelum Development
Caelum Development, www.caelumdevelopment.eu, is a private Irish owned Investment/Development specialist with over 10 years experience in the European Real Estate Market. Based in its Company headquarters in Warsaw, the Caelum Group has an extensive Property Portfolio of 36 Projects throughout Europe and includes 21 Retail Centres with over 200,000sqm GLA. With emphasis on highest professional standards combined with local market knowledge Caelum benefits from a strong dynamic and dedicated team of property specialists, enjoying a growing market position in an ever changing market.
About CBRE
CBRE Group, Inc. (NYSE:CBG), listed at S&P 500, headquartered in Los Angeles, is the largest commercial real estate services company in the world. The company has around 37,000 employees (excluding affiliates) and serves real estate owners, investors and tenants through more than 300 offices worldwide (excluding affiliates). CBRE offers strategic and execution consultancy for selling or renting properties, corporate services, project, property or other facility management, mortgage consultancy, estimation and evaluation, development plans, investment management, research and consultancy. For more information, please visit www.cbre.ro.
Bucharest, Romania, February 24th 2014
Publicatii
24 februarie 2014