ParkLake advances construction with STRABAG for structural works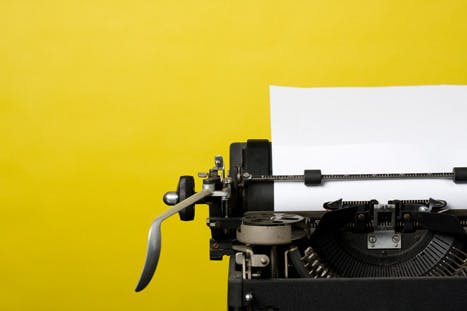 ParkLake advances construction with STRABAG for structural works.
STRABAG commences works on site immediately
Opening date scheduled for 2016
The Shopping Centre will have a total of 70,000 m2 GLA with over 200 shops
A total of €180 million investment
Over 70% of GLA (gross leasable area) signed and/or committed
ParkLake, a Sonae Sierra and Caelum Development project, located in Sector 3 of Bucharest, has just signed a contract with STRABAG to commence structural works on ParkLake Shopping Centre. With this contract, the internationally renowned construction company will be responsible for advancing the construction of the shopping centre over the next year.
With the opening scheduled for 2016, STRABAG provides ParkLake's Investors and Developers the guarantee of fulfilling the objective of delivering high quality construction in due time. In addition, ParkLake continues to make good progress on leasing, with all the major National and International Retailers already secured, or in advanced negotiations to reserve space in the Centre. Currently over 70% of the Gross Leasable Area has already been signed and/or committed.
Ingo Nissen, Sonae Sierra Managing Director, responsible for Developments in Romania states:
"The contract signed with STRABAG offers the quality and guarantees for continuous advances of the project's development within the expected timing. This internationally renowned company will be working on site for the next year to complete all structural works of the centre, guaranteeing at the same time an excellent level of Environmental and Safety & Health processes implementation."
In addition, Caelum Development CEO, David Sharkey, comments:
"This contract with STRABAG offers us the right conditions to advance the shopping centre development in line with our opening date in 2016. At the same time we are making good progress with the leasing of the Shopping Centre and we expect to make some further announcements in this regard shortly."
Johann Pölzl, STRABAG's sub-division manager responsible for Romania, adds:
"We are pleased to be part of this unique retail project that will strengthen STRABAG's presence on the Romanian construction market and present another example of the quality of our works. We are committed with the Joint Venture to making ParkLake an exemplary development in Bucharest and build a quality base and structure for a successful centre."
ParkLake Shopping Centre represents a total investment of €180 million and will open doors to the public in 2016. The shopping centre will offer high quality retail comprising a total of 70,000 m² GLA with more than 200 shops and 2,600 spaces of underground car parking. The centre will offer a unique, environmentally friendly design and a distinctive mix of leisure and sports features connected with the adjoining Titan Park.
About Sonae Sierra
Sonae Sierra, www.sonaesierra.com, is the international Shopping Centre specialist, with a passion for creating innovative shopping experiences. The Company owns 46 shopping centres with a market value of more than €5.9 billion euros, and is present in four continents and 14 countries: Portugal, Algeria, Azerbaijan, Brazil, China, Colombia, Germany, Greece, Italy, Morocco, Romania, Russia, Spain and Turkey. Sonae Sierra manages and/or lets 82 Shopping Centres with a total Gross Lettable Area of 2.6 million m2 and about 8,300 tenants. In 2013, the Company welcomed more than 406 million visits in the Shopping Centres it manages.  Currently, Sonae Sierra has six projects under development, including three for clients, and four new projects in pipeline.
About Caelum Development
Caelum Development, www.caelumdevelopment.eu, is a private Irish owned retail Investment/Development specialist with over 10 years' experience in the European Real Estate Market. Based in its Company headquarters in Warsaw, the Caelum Group has an extensive Property Portfolio of 36 Projects throughout Europe and includes 21 Retail Centres with over 200,000sqm GLA. With emphasis on highest professional standards combined with local market knowledge Caelum benefits from a strong dynamic and dedicated team of property specialists, enjoying a growing market position in an ever changing market.
About STRABAG
STRABAG SE is a European-based technology group for construction services, a leader in innovation and financial strength. Our services span all areas of the construction industry and cover the entire construction value chain. We create added value for our clients by our specialised entities integrating the most diverse services and assuming responsibility for them. We bring together people, materials and machinery at the right place and at the right time in order to realise even the most complex construction projects – on schedule, of the highest quality and at the best price. The hard work and dedication of our more than 73,000 employees allows us to generate an annual output volume of about € 14 billion. At the same time, a dense network of numerous subsidiaries in many European countries and, increasingly, on other continents is helping to expand our area of operation far beyond the borders of Austria and Germany. The STRABAG Group has been doing business in Romania since 1991. In 2013, the company's 1,500 Romanian employees generated an output volume of about € 320 million. More information is available at www.strabag.ro.
Bucharest, Romania, December 15th 2014
Publicatii
15 decembrie 2014