ParkLake welcomes spring with new collections and lots of surprises for women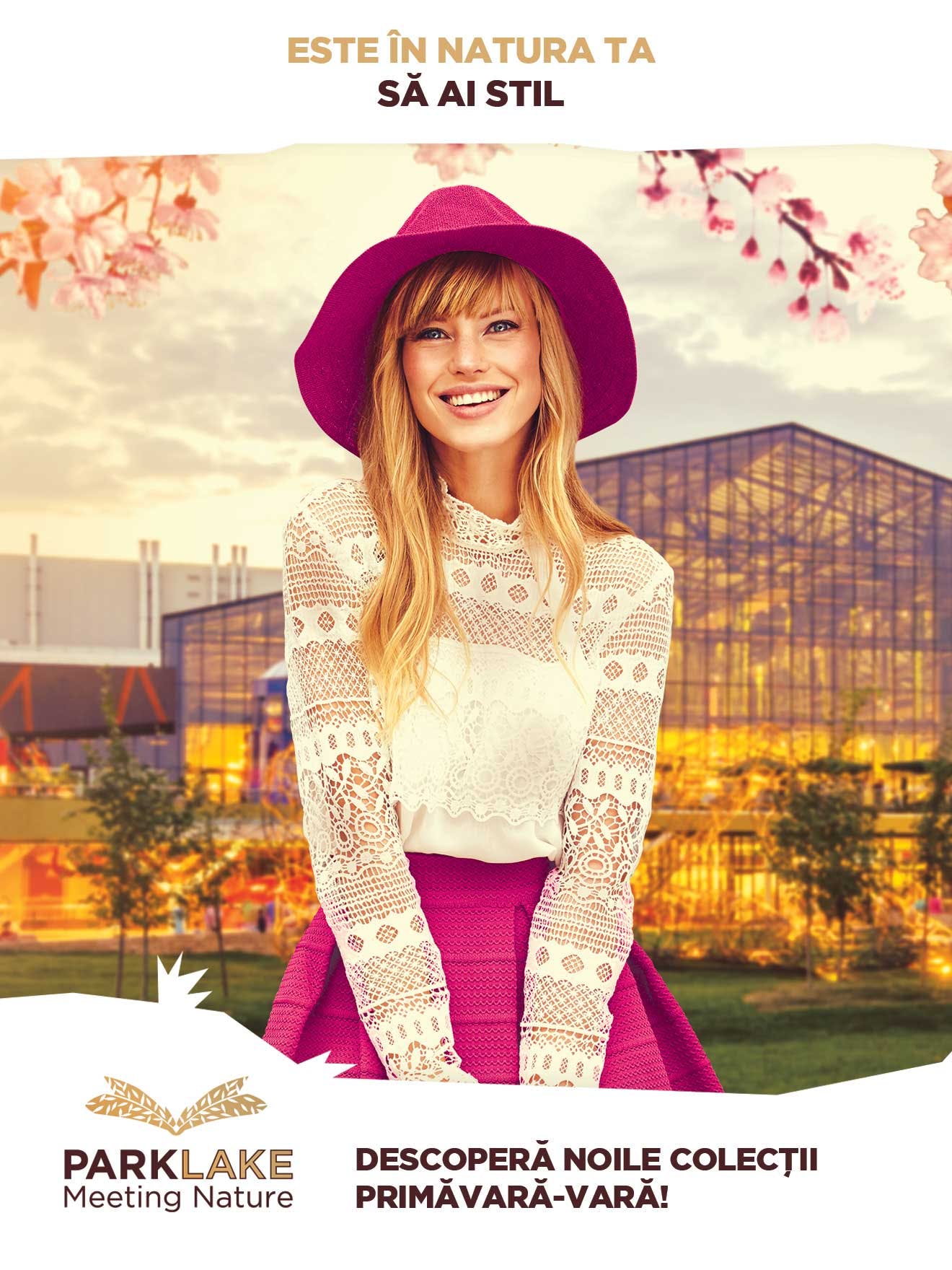 ParkLake welcomes spring fashion season through new collections spring-summer 2016. In March,  the visitors of our commercial centre may renew their wardrobe with fresh outfits that can be found in one of the 200  clothing stores, shoes stores and accessories shops in ParkLake.
With the occasion of  launching the new collection, ParkLake prepared 2 specialized workshops that offer our she-visitors outfit, make-up and hairstyle recommendations, in line with lattest trends in fashion world.  The events are organised in partnership with Calea Victoriei Foundation, which is recognised for creative courses and events for young people in Bucharest.
The series of thematic workshops for women begins with a workshop on "Fashion & Accesssories". The event will take place Saturday, March 4, from 16:00 to 18:00 in the Main Square, and the acces is totally free. Stylists from the Foundation will discuss the trends of the year and will inspire participants through the clothes in the spring-summer collection.
On Saturday, March 11, our she-visitors can participate in the workshop on "Make Up & Hair". The experts of Calea Victoriei Foundation will offer demonstrations of natural makeup in line with the lattes trends for 2017. The workshop will take place between 4:00 p.m. -18: 00 in the Main Square and the acces at this event is free.
Surprise concert for super-girls
Women's Day is an occasion of celebration and indulgence at ParkLake. Therefore, the commercial center partener up with PRO FM for a great concert for super-girls, in order to celebrate this special day with style. Girls are invited at ParkLake on March 8 to take part in a super-concert by the hottest she-artists in Romania: Antonia & Band, Feli, Sore, Nicoleta Nucă and Jazzy Jo. The event will take place in the Main Square and the access is free.
Publication
08 March 2017