"The magic of childhood" by Excelsior Theatre, at ParkLake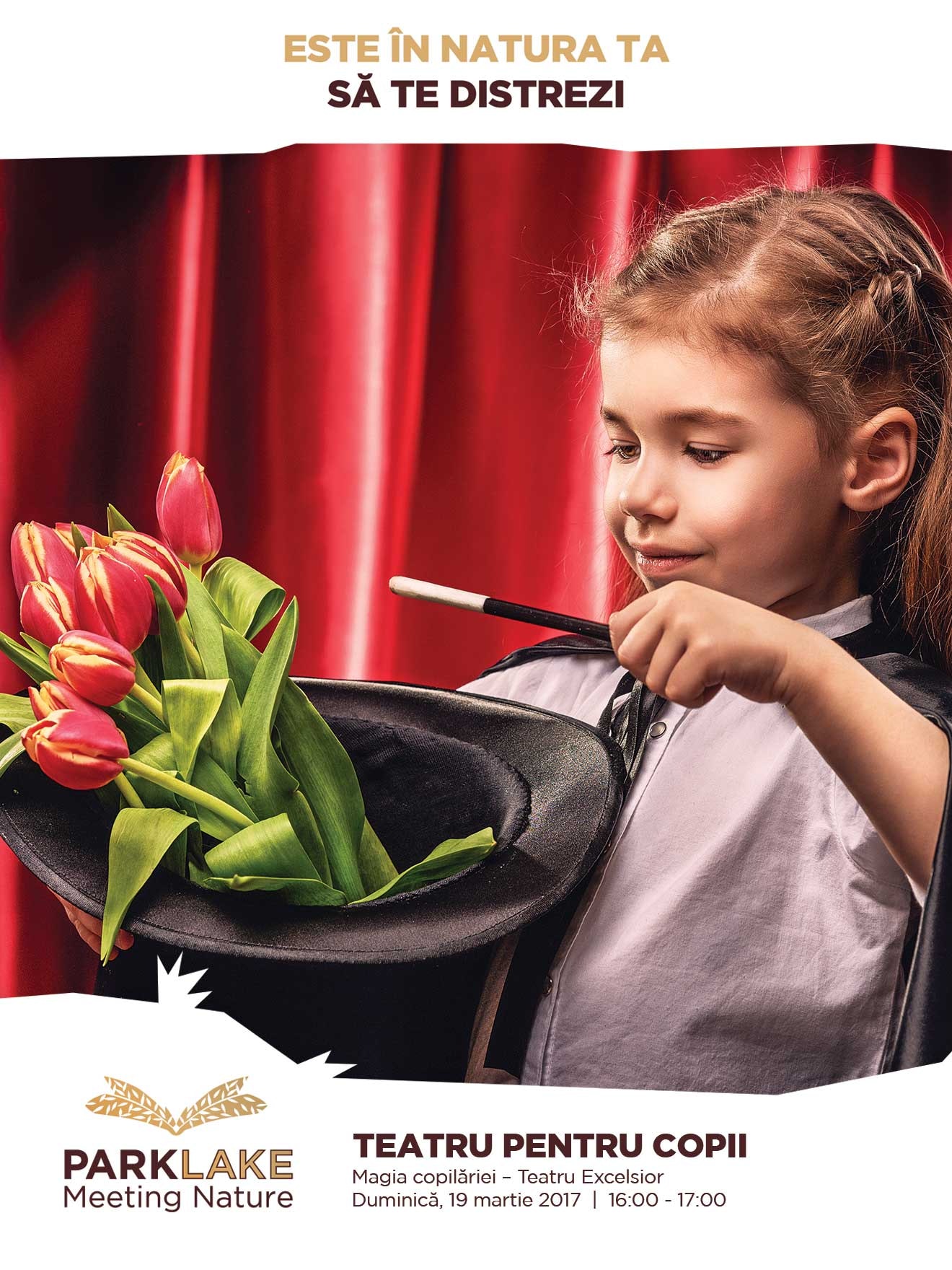 In March, ParkLake continues the series of theater events for children with "The magic of childhood" spectacle, by Excelsion Theatre. Sunday, March 19, we invite all children to take part in a fascinating spectacle about the struggle for power between good and evil forces in the magical land of childhood. Bibbidi Bobbidi-Boo, come to ParkLake and meet the Grand Wizard, the enchanted Brownie, the three Witches of the East and The Sorcerer's Apprentice!
The spectacle will take place between 16.00-17.00, on the ground floor of ParkLake (in the Main Square), and the access is free.
Publication
10 March 2017