Events • homepage
Spend an entertaining Halloween at ParkLake!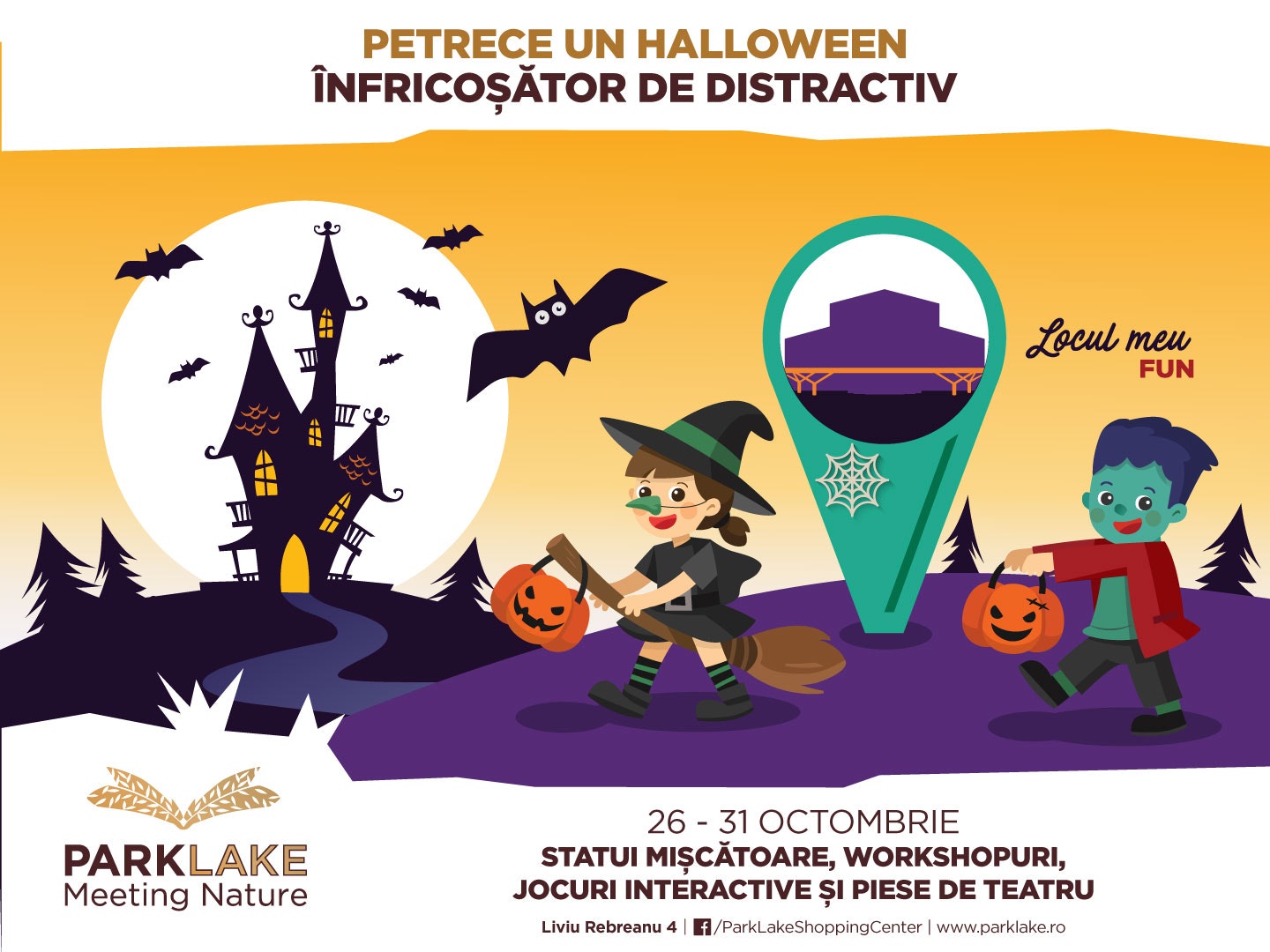 Between October 26th and 31st, ParkLake invites the people from Bucharest to celebrate Halloween in a very entertaining way. Themed activities and interactive games for children, theatre performances, creative workshops, truly scary living statues and impressive decorations  will wait for the visitors for six days.
Both adults and children can have fun and spend time together during the Halloween events. Every day they will be able to take photos in the photo cabin, and the little ones will use their creativity to make the most sophisticated themed decorations: they will make figurines from plates, they will turn the pumpkins into funny characters, they will create their own masks, they will paint and learn how to have fun with the origami technique. Thus will result frightening masks, smoldering pots, decorative pumpkins and many other objects worthy of all praise.
In addition, in two of the six days, children are expected to enter the magical world of Halloween stories with two theatre performances full of funny happenings and lessons: "Casper's Adventures" on 7th of October, starting at 17:00 and "Danila Prepeleac" on 31st of October, starting at 18:00.
Also, on 27th, 28th and 31st of October, living statues with Halloween costumes will take by surprise the visitors, and on 28th of October, Halloween characters will come to ParkLake to parade during a really scary show.
At ParkLake Shopping Center, Halloween is spent in a funny way: six days of activities, games and themed shows, but as fun as possible.
Activities schedule: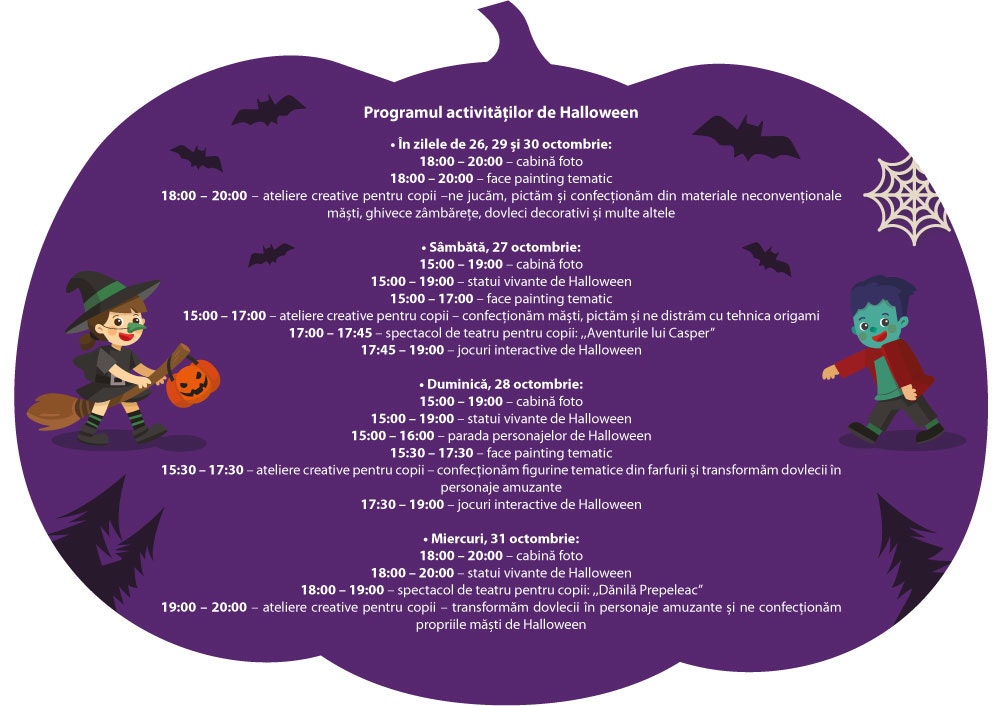 Publication
19 October 2018