Events
This September, you enjoy three times more fun at ParkLake!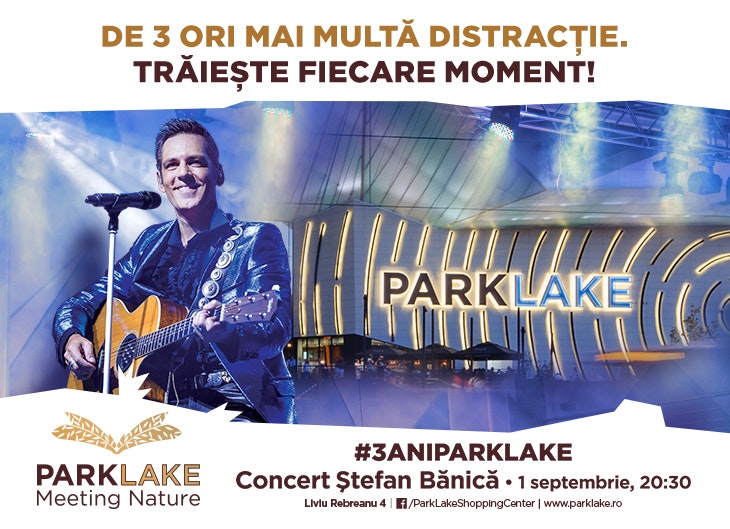 Autumn starts at ParkLake with shows, surprises and 3000 prizes!
On September 1st, Bucharest residents are expected to celebrate three years of shopping and nature at the extraordinary concert of Stefan Bănică Jr., but also to discover the surprises specially prepared for them. Activities, shows, festivals and thousands of prizes  set the tone for fun in the first month of autumn.
On Sunday, September 1st, at 8:30 PM, one of the most beloved artists and an emblematic image of Romanian music, will go on stage to give an unforgettable show on the occasion of the three- year anniversary of ParkLake . Famous songs performed live by Stefan Bănică Jr., but also by his special guests – Cabron and Pacha Man – will create a very special atmosphere, while the surprises for the public will add even more color to the first autumn evening of this year. The show will take place outdoors, in the ParkLake Garden area.
The day of September 1 will also mark the beginning of the campaign which will run throughout the month and which will bring thousands of prizes to the participants. Thus, purchases of at least 200 lei made between September 1st and 30th in  ParkLake Shopping Center, will be rewarded with 3000 prizes consisting of 50 lei vouchers valid in partner stores, movie tickets for two people and ten electric scooters. .
Publication
14 August 2019