Events • homepage
SCI-FI FEST 2019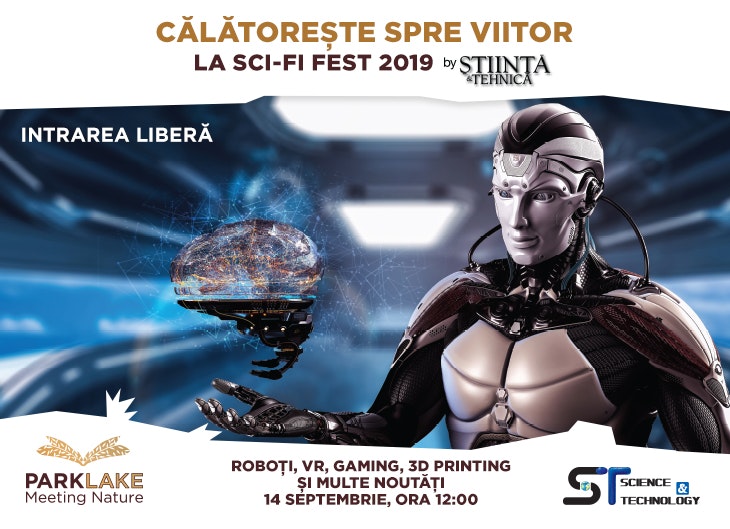 On September 14th from 12 PM, ParkLake and Science & Technology Magazine invite you to  SCI-FI FEST 2019! The concepts of Smart City, Big Data, Internet of Things, 5G Technology are coming down among young people during a smart event dedicated to science and technology, which will encourage them to dream big and seek smart solutions to the global problems of humanity.
The event is structured on two axes: conferences in Main Square and 20 interactive stands, with 6 areas:
1. The S&T scene: TEDx conferences, product presentations
2. Interactive stands:
ASTRO area – Telescopes – SPACE
Robots area, VR, Augmented Reality
Sci-Kids Zone, Gaming, Fun Science
EcoTech, 3D Printing, Drone, Scooters, Electric cars
Smart City area
University area: Bucharest, Suceava, Constanța, Timisoara, Cluj
Meet you there!  Access is free.
Publication
06 September 2019