Events
ParkLake hosts, in premiere in Bucharest, the event "100 for Romania"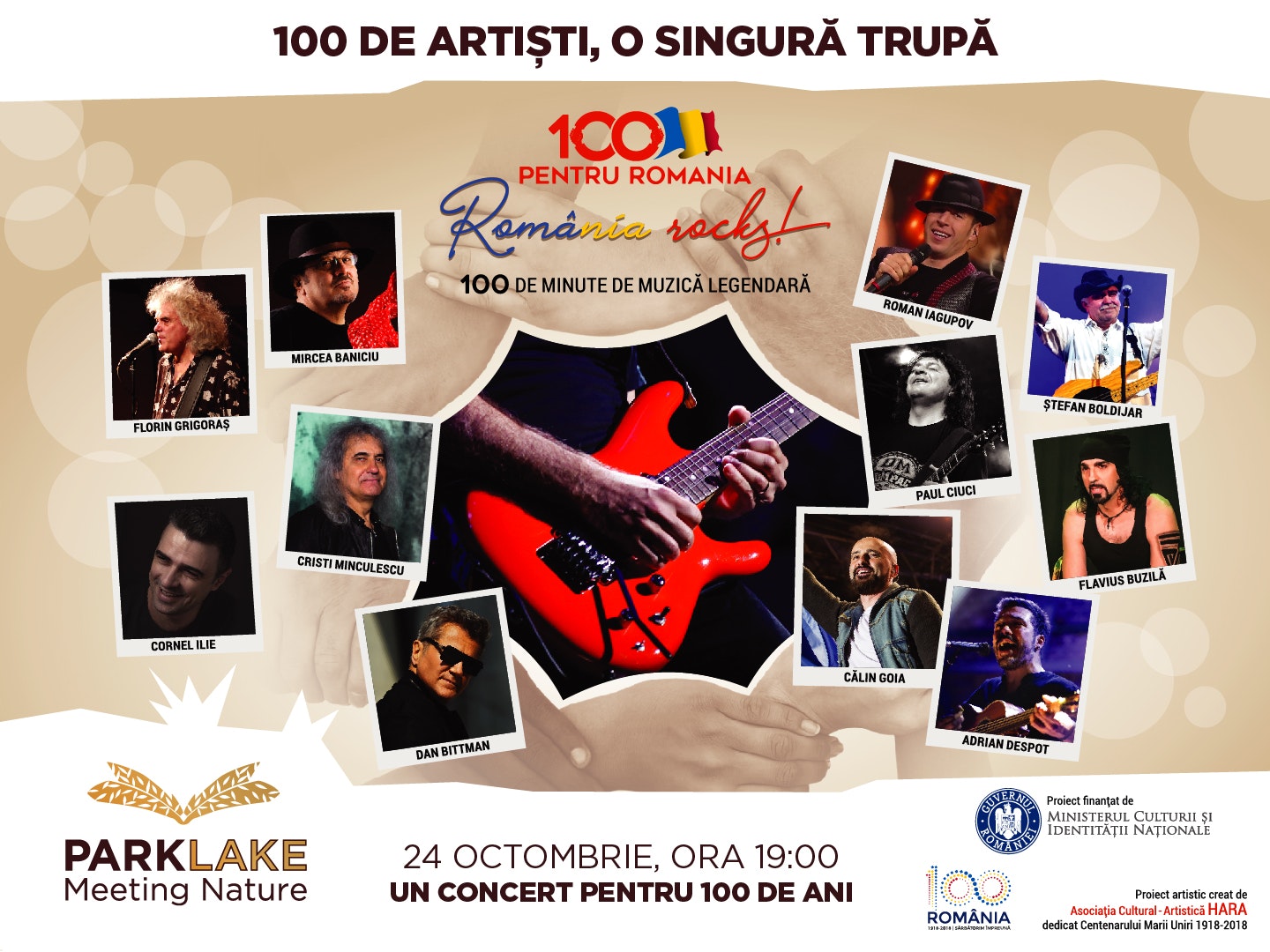 ParkLake hosts on 24th of October 2018, at 19:00 o'clock, the project "100 for Romania"- an event organized for the first time in Bucharest, in a shopping center. With this occasion, 100 artists, from four different generations, gather in a single band, the project being thus a unique musical approach in Romania by amplitude and message.
Starting with 19:00, the audience is waited to enjoy the 100 artists (instrumentalists and soloists) who go on stage and for 100 minutes to sing some of the most famous and beautiful songs in the history of the Romanian music. Florin Grigoraş, Cornel Ilie, Mircea Baniciu, Dan Bittman, Cristi Minculescu, Paul Ciuci, Adrian Despot, Stefan Boldijar, Adrian Despot, Roman Iagupov and Flavius Buzilă will feel together with the audience the excitement of the legendary Romanian songs.
A unique tribute brought to the Romanian music and culture, the concert is part of a series of four events, the first one taking already place in Sibiu on 12th of September, followed by Cluj-Napoca and Chișinău. They aim, in the centennial year, to bring back to the Romanians the lyrics and songs of four different generations of artists and to unite them by the emotion of a memorable experience.
On 24th of October 2018, at ParkLake, citizens of Bucharest are waited to discover ,,100 for Romania":
100 minutes of legendary music
100 artists, instrumentalists and soloists
Four generations of musicians
Music that unites the generations
The project is organized by the Cultural and Artistic Association – Hara and financed by the Ministry of Culture and National Identity.
Publication
12 October 2018