Events • homepage
Musical theatre for kids | Aladdin and the Magic Lamp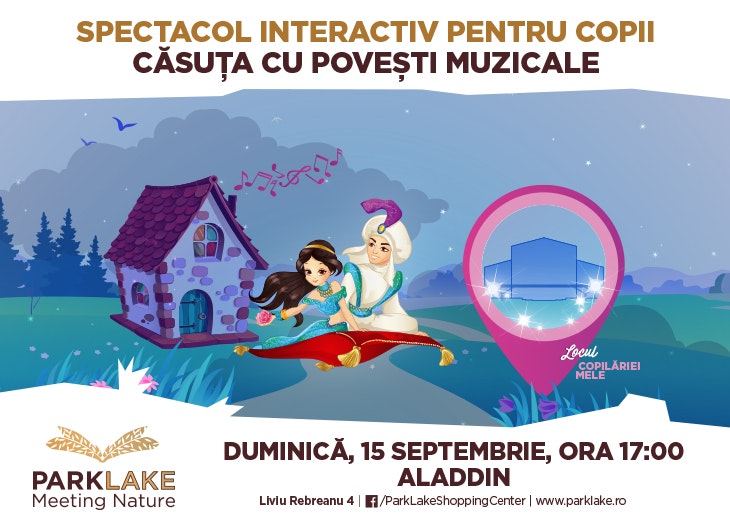 Sunday, September 15, at 5 PM, the fairytales come to life at ParkLake!
We invite the kids in Main Square to a musical play dedicated to the whole family, which tells a tasty oriental story, woven around a magical lamp, some brave heroes and a funny genie! Discover a world full of magic, in which humor remains the main ingredient, but is also associated with other specific oriental elements, including original music, performed by J. Haddad, accompanied by live guitar.
Access to the event is free.
Screenplay & Director: Sebastian Paul
Music: Elena Vasilică & Elie J. Haddad
Guitar: Elie J. Haddad
Publication
06 September 2019