Events • homepage
Find your peace and balance during our Yoga classes!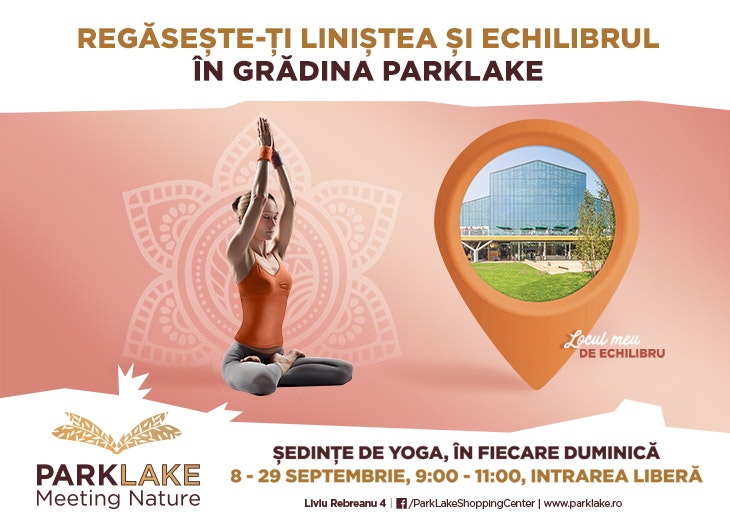 Between September 8th and 29th, every Sunday, between 9AM -11AM, ParkLake invites you to discover and practice a healthy lifestyle, by participating at our Yoga classes.
The Yoga sessions will be held in the ParkLake Garden and come to meet community's needs to include in the schedule of a hectic life beautiful moments of relaxation and physical, mental and emotional re-balancing.
Between regular shopping sessions and activities with family or friends, ParkLake gives you the opportunity to enjoy the experience of one of the oldest physical, mental and spiritual practices in the world, that will bring you peace of mind and help you to free yourself from
everyday stress.
* Access to the classes is free, by registering at our InfoDesk, and the equipment  is provided by ParkLake.
Publication
03 September 2019