Events • homepage
Autumn starts at ParkLake with shows, surprises and 3000 prizes!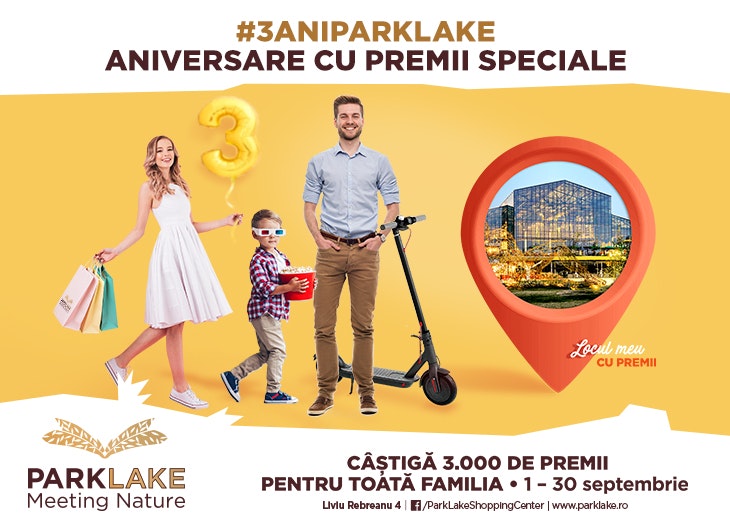 On September 1st, we will start our anniversary campaign that will bring thousands of prizes to the participants. The purchases of minimum 200 lei made between September 1st and 30th in ParkLake Shopping Center will be rewarded with 3000 prizes consisting of vouchers * of 50 lei (valid in our partners' stores), movie tickets for two and ten electric scooters.
Surprises don't stop here! On the contrary, at ParkLake Shopping Center, autumn is rich in events for all ages and tastes. Between September 4 to 7,  fans will be able to watch live the European Squash Championship, and those who want a healthy, active and balanced lifestyle can sign up for the new Yoga sessions. The yoga sessions will take place on Sunday mornings, the full program being available on the mall's website, and at InfoDesk.
September 14th is dedicated to science fiction, as you are invited to the Sci-Fi Fest 2019! Here, innovation, technology and imagination mix for providing you an educational and story-worthy experience. Scientific presentations, telescopes, robots, VR, eco-tech and 3-D printing technologies, drones, rockets, exhibitions, books and SF movies are just some of the elements of a memorable festival ! And the month is not over yet 😉
The fun continues with the Jardin Urban festival, between September 19th to 22nd. The gastronomic festival aims to delight the public with delicious food from national and international cuisine, but also with tailor-made music. Guess Who, Vanotek and Lori, but also Direction 5 will go live on stage for concerts that will definitely spice up the atmosphere.
See below the list of stores that accept anniversary vouchers. Those may be used between October 1st to 30th: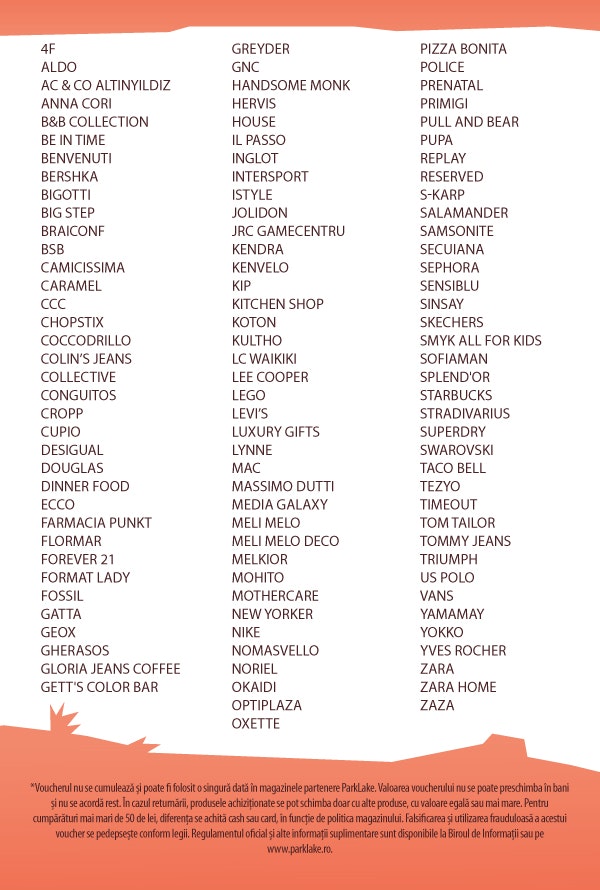 Check HERE the campaign's Regulation.
Check HERE the addictional act to the Regulation.
Publication
28 August 2019