The first novel of Stravaganza series, launched in ParkLake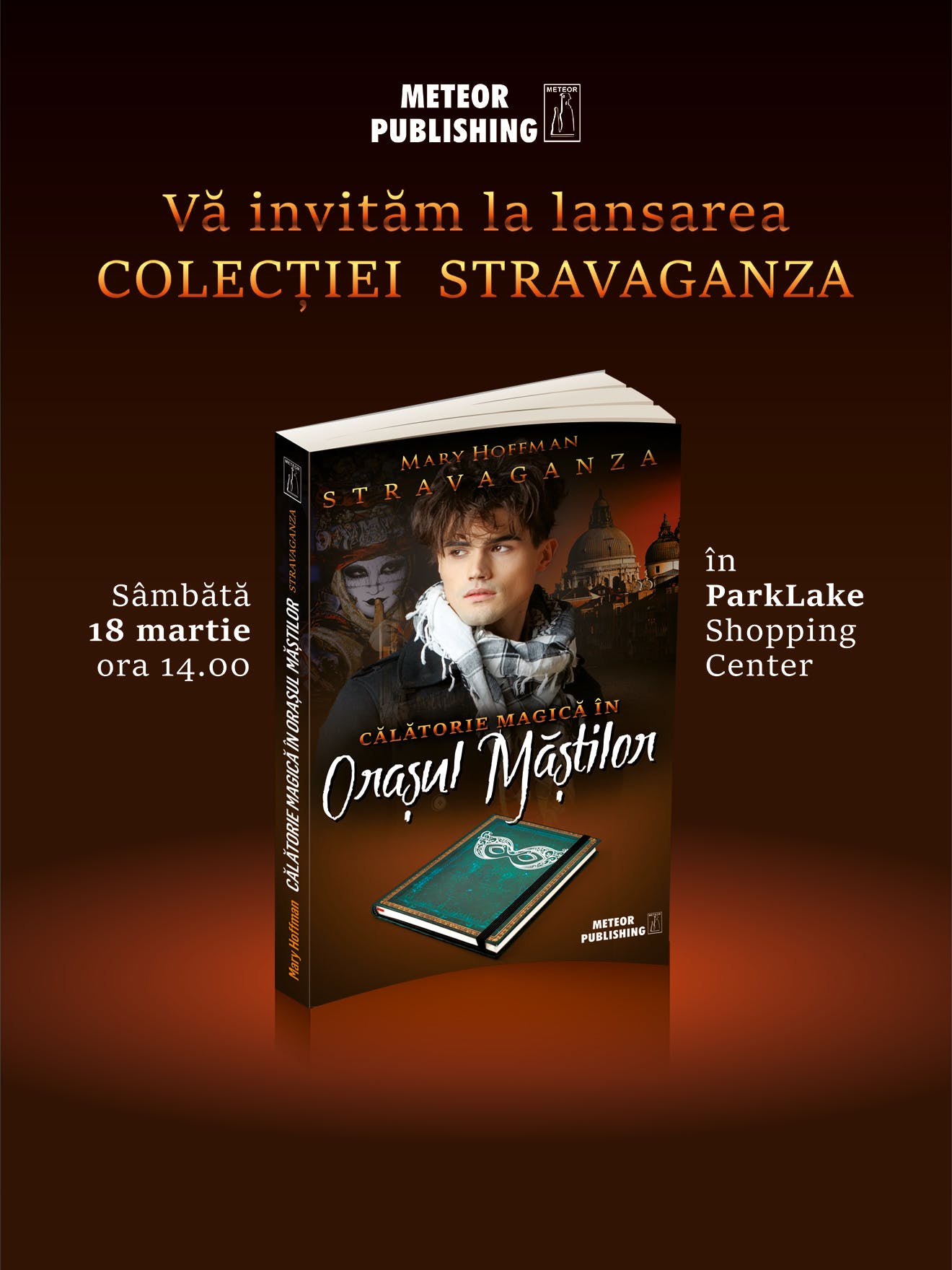 One of the most successful fantasy novel in the latest years, City of Masks by british author Mary Hoffman, will be launched in Romania by Meteor Publishing House this Saturday, March 18,  between 14:00-16:00, at ParkLake (in the Main Square area). City of Masks is the first novel of Stravaganza series, which was very appreciated by both critics and public. The event will be followed by a musical by young actors aged 5-18 from Daniela Nane's acting school.
Stravaganza is a series of fantasy novels, whose action takes place on the boarder between two worlds: the contemporary London and Talia, a Renaissance-inspired fantasy universe. The main character of the first volume of the series is Lucien Mulholland, a teenager suffering from a relentless disease and who, thanks to a magical gift from his father,  enters the fascinating City of Masks, Belleza, led by the beautiful Duchess. Soon, Lucien discovers that he belongs to Stravaganza people, being able to travel in time and space, not anyhow and anywhere,but obly when and where they are needed.
Publication
16 March 2017