Winter Sales Campaign at ParkLake: It is in your nature to enjoy sales!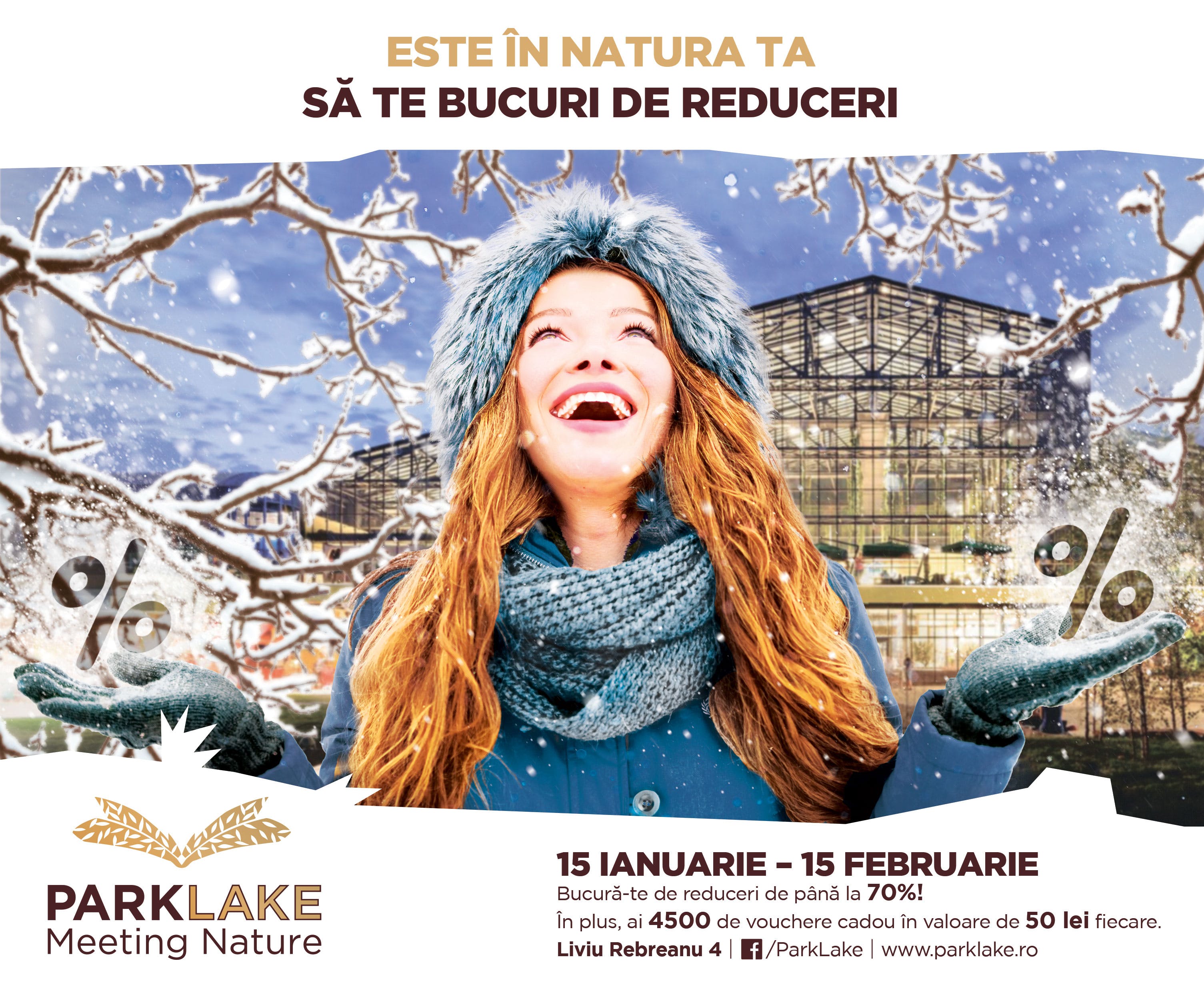 Sales season is the perfect opportunity for you to renew your wardrobe because all articles have special prices!
Between January 15 and February 15, at ParkLake we have sales up to 70% on your favourite products! In addition, we prepared for you 4500 gift vouchers worth 50 lei each one for you to enjoy a magical shopping experience!
Vouchers are distributed by our ice queens in the main areas of Bucharest and can be used in the following stores: : 4F, Aldo, Animax, Anna Cori, Aqua, Atelier Retuș, B&B Collection, Be In Time, Benvenuti, Bershka, Big Step, Bigotti, Bijoux Mania, Bonsai, Braiconf, Brands for Kids, BSB, Caramel, Carolina Boix, Carrefour, Cărturești, Cellini, CCC, Chopstix, Cinema City, Claire's, Clarks, Coccodrillo, Colin's, Corner Tree Café , Cropp, D&P Perfumum, Desigual, Dinoland, Douglas, Ecco Shoes, Forever 21, Fossil, Garkony, Gatta, Geox, Gett's Color Bar, Gherasos, Greyder, Handsome Monk Coffee House, Hans & Hennes, Hilfiger Denim, Hervis, House, Il Passo, Intersport, Istyle, Jolidon, Kendra, Kenvelo, KFC, Kultho, La Pridvor, Lanidor, Lee Cooper, LEGO, Leonard Collection, Levi's, Luxury Gifts, LYNNE, Macho Piciu, Maxi Toys, Motivi, Massimo Dutti, MEDIA GALAXY, Meli Melo, Mirano, Mohito, Mothercare, Melkior, Nobacco, New Balance, Okaidi, Oni's Accessories, Optiplaza, Orange, Orange Optic, Oxette, Oysho, Parfois, Paul, Pepper, Pimkie, Pizza Hut, Play Park, Police, Prenatal, Primigi, Pull&Bear, Pupa, Reserved, Sabrini, Salamander, Second Cup, Secuiana, Sensiblu, Sephora, Sinsay, Skechers, Smyk, Sofiaman,  Splend'ór, Springfield, Starbucks, Stradivarius, Swarovski, Sabon, Teilor, Tezyo, Timeout, Tom Tailor, U.S. POLO ASSN., UNITED COLOURS OF BENETTON, Vans , Various Brands, Viggo, Women's Secret, YAMAMAY, Yellow Print, Yves Rocher, Zara, Zara Home, ZA-ZA.
Also, more than 100 stores awaits you with fabulous promotional sales for autumn-winter collection, plus lots of other surprise for you to discover in the shopping center.
Follow us on Faceboook and stay up to date with all the news about Winter Sales Campaign at ParkLake!
Publication
03 February 2017