Purple Salsa flashmob, at ParkLake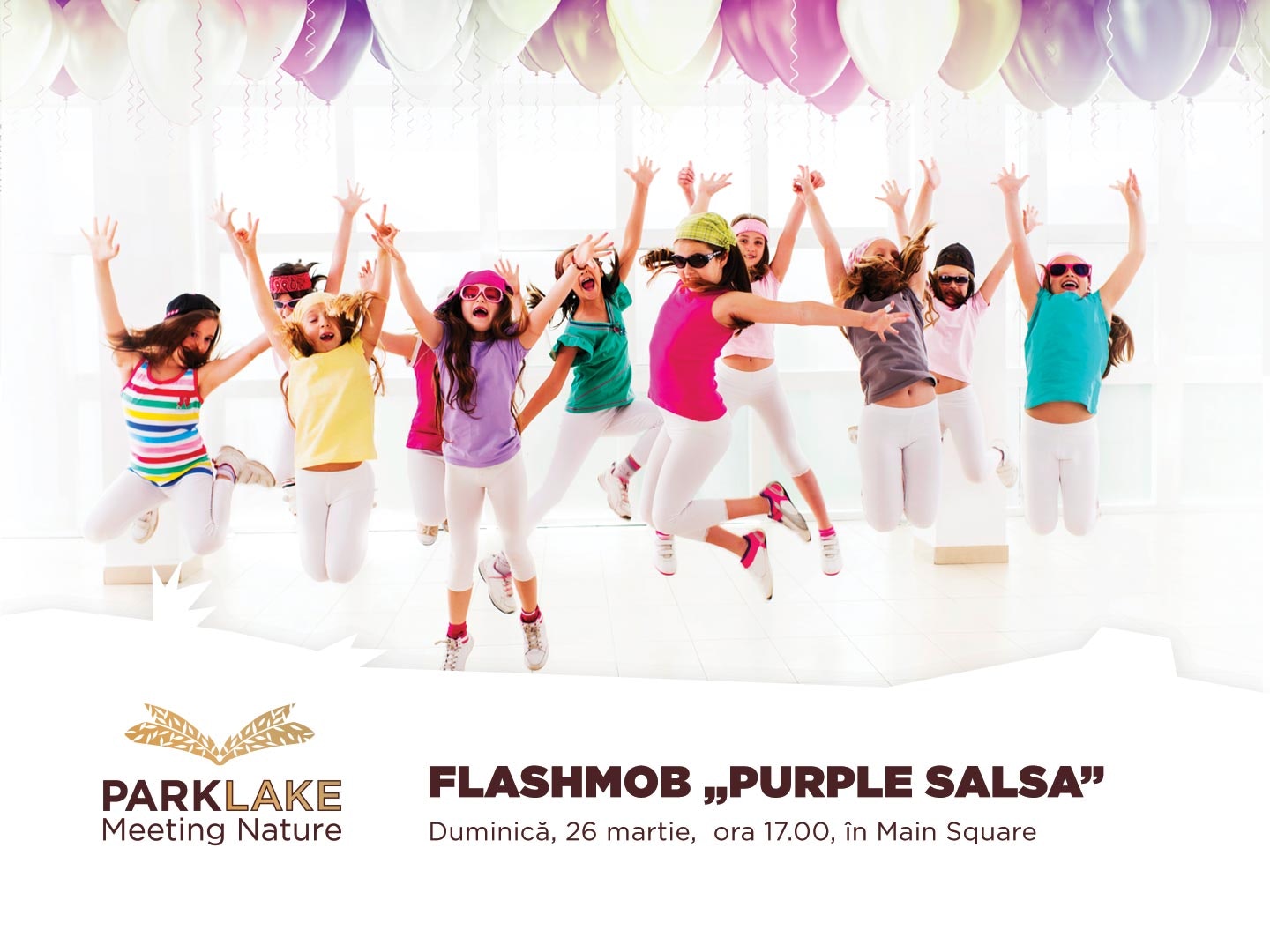 On International Day of Figh Against Epilepsy, we invite you to join us and Association for Dravet and others Rares Epilepsies at Purple Salsa flashmob! Sunday, March 26, at 17:00, join professional salsa dancers from Wilmark Dance Academy and other dance schools in Bucharest, but also relatives of patients with epilepsy, in  a unique event dedicated to the fight against epilepsy through dance, so people suffering of this disease to not feel alone.
International Day of Figh Against Epilepsy (March 26) is referred to as Purple Day, purple color being chosen to represent the cause of patients with epilepsy because is the color of lavender, a plant associated with loneliness and isolation. Association for Dravet and others Rares Epilepsies celebrates every year the International Day of Fight Against Epilepsy through dance. About 60 children in Romania have Dravet syndrome, but this disease is underdiagnosed because of lack of information and funds for tests. More details about organisation's projects are available on www.dravet.ro.
At the same time, Purple Day will be celebrated by Romanian Society Against Epilepsy (SRIE), Romanian Foundation of Neurology and Epileptology (RONEP), in collaboration with the Municipality of Bucharest, through a cycling march where all participants will be wearing purple. This march will be organised Sunday, March 16, between 9:00-13:00 on the following route: Roumanian Athenaeum-Calea Victoriei-Piaţa Universităţii -Bd Nicolae Bălcescu- Piaţa Romană-Piaţa Victoriei-Calea Victoriei-Romanian Athenaeum.
Publication
22 March 2017