ParkLake Shopping Center and Pro FM melt a heart of ice and provide you a diamond ring for Valentine's Day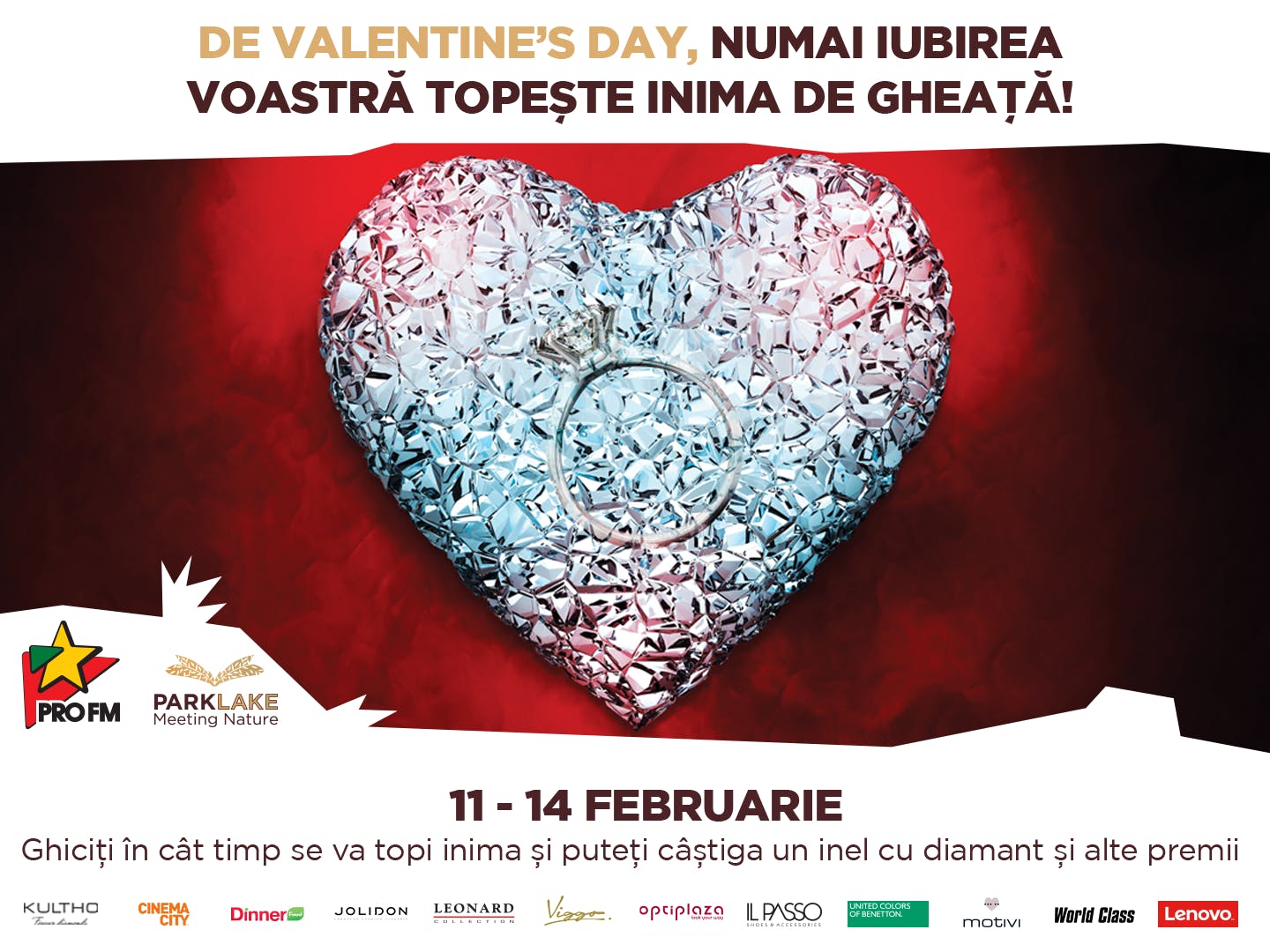 On Valentine's Day, ParkLake Shopping Center and Pro Fm invite all lovers  to compete for winning a diamond ring, placed in the middle of a huge heart of ice located in the shopping center. Visitors who join our campaign during February 11 to 13 can earn the 5.400 lei Salvini  ring offered by Kultho.
The lovers have to melt a heart of ice more than 2 metres high  in order to win on Valentine's Day a diamond ring for their partner and another prizes  offered by  partner stores.  Visitors can enter the competition February 11 to 13, in the shopping center; to participate, they have to estimate  the hour and the minute when the heart will melt. The person who guess or is closest to the correct answer will win the jewerly offered by Kultho on February 14.
Also, the participants who will be close to the correct answer  will win prizes offered by the sponsors of the campaign: a 1.500 lei Viggo suit, a smartphone Lenovo Moto Z, with subscription from Orange, 3  World Class subscriptions, vouchers provided by Leonard Collection (1×300 lei), Il Passo (1×500 lei), Jolidon (1×200 lei), Motivi (1×600 lei) , United Colors of Benetton (3×100 lei), Dinner Food (20×50 lei) Optiplaza (3×150 lei) and 5 VIP double invitations (5×180 lei) including dinner and movie, which is an unique experience that is possible only at ParkLake Cinema City.
Publication
03 February 2017