This Easter, fulfill your dreams in the labyrinth of surprises at ParkLake!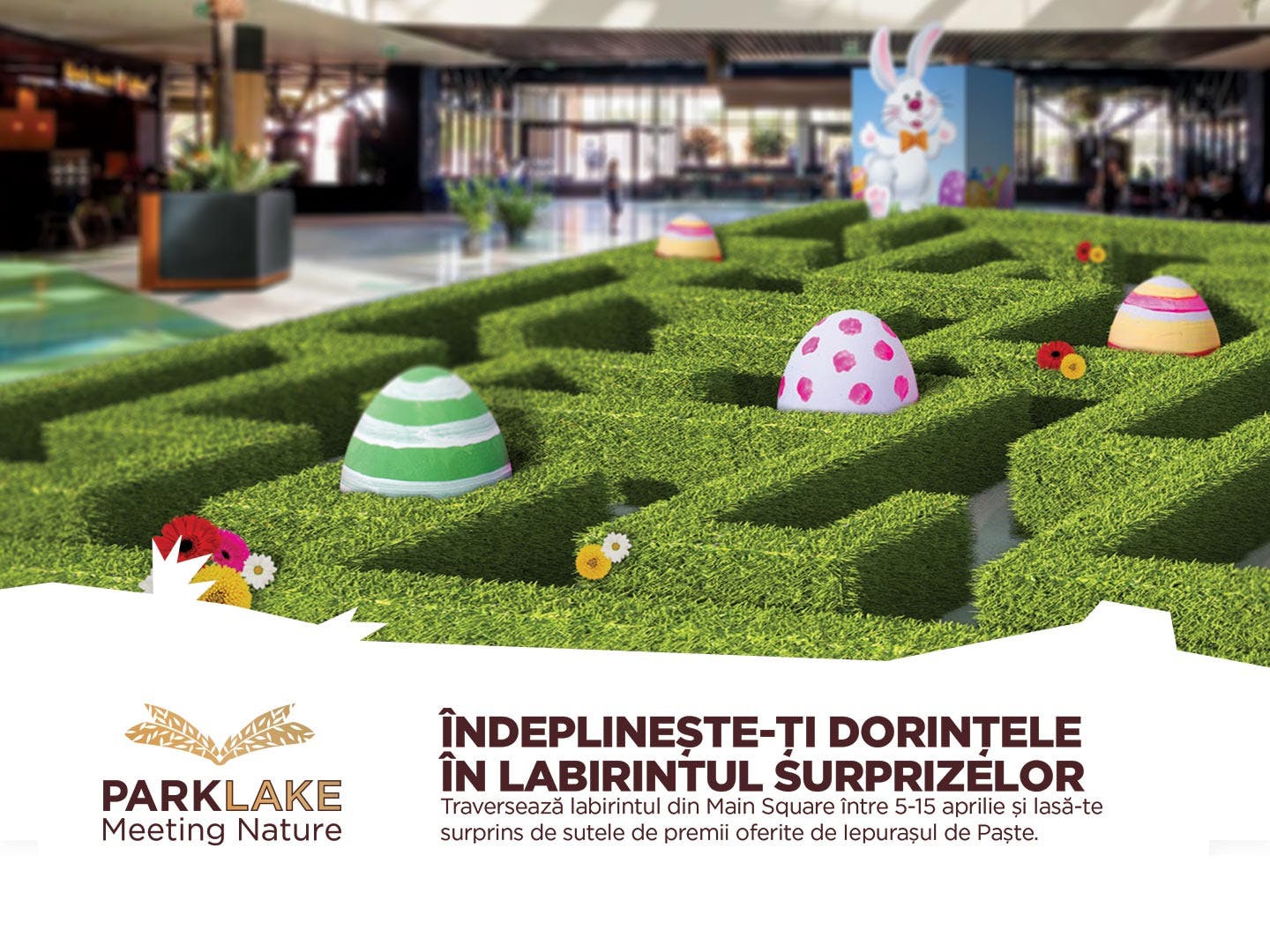 This year on Easter, adventure yourself in the labyrinth of surprises at ParkLake and you can win instant prizes from Easter Bunny!
Between April 5th to 15th, we invite both children and adults to test their orientation spirit and astuteness in a thematic labyrint full of surprises.
After you successfully manage to escape from the labyrinth, you can make a wish at the Easter jukebox located at the exit of labyrinth and we reward you with vouchers, toys and sweets.
Over 1,500 prizes are offered by our partner stores: Brands for Kids, Caramel, Carolina Boix, Claire's, Coccodrillo, Corner Tree Café, Desigual, Douglas, Garkony, Gatta, Gerovital, GETT's ColorBar, Gherasos, Gloria Jeans, Handsome Monk, Forever Green, Hervis, Lanidor, Lego, Luxury Gifts, Macho Piciu, Magnolia, Maxi Toys, McDonald's, Melkior, Okaidi, Oni's Accessories, Optiplaza, Parfois, Paul, Pepper, Play Park, Second Cup, Sephora, Sofiaman, Springfield, Swarovski Women' Secret, World Class, Yamamay, Za-Za.
The labyrinth can be explored in the Main Square from Wednesday to Friday between 18:00-21:00 and Saturday and Sunday between 14:00-21:00. Saturday, on April 15th, the labyrinth can be explored between 14:00-20:00.
Campaign regulation is available here.
Publication
06 April 2017