Celebrate the ideal vacantion with a Lidia Buble concert at ParkLake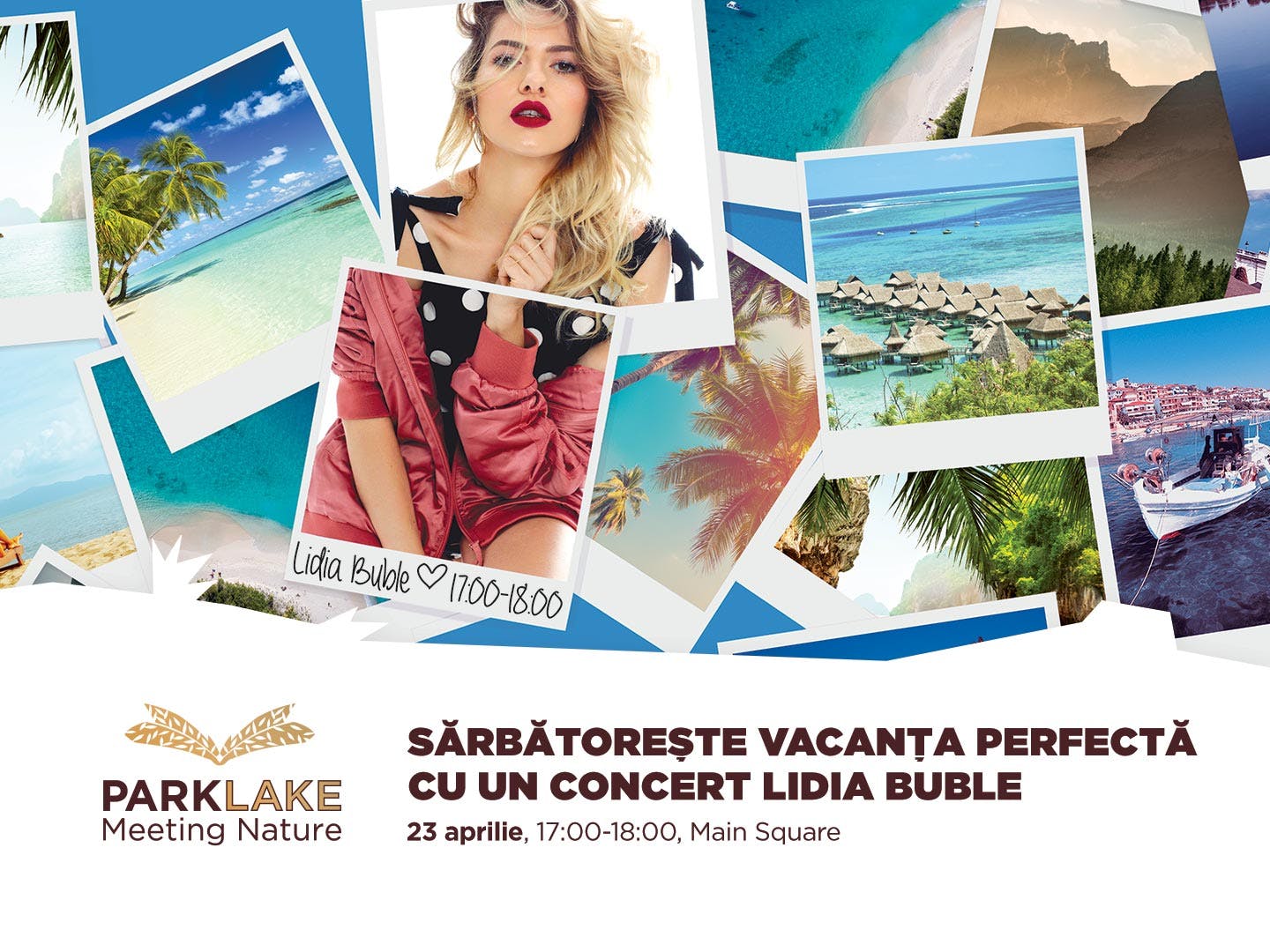 Don't you already know what you're doing this summer? Well, you surely know what you're doing on April 22th to 23th! We invite you at tourism fair at ParkLake to find your dream holiday at an special event that we prepared especially for you. In addition, after booking your ideal holiday for this summer, on Sunday 23th at 17:00 we'll celebrate everything with a super Lidia Buble concert in the Main Square!
Live a dream experience among hundreds of holiday destinations and experience an unforgettable concert at ParkLake!
Publication
14 April 2017