Build something Batman with LEGO!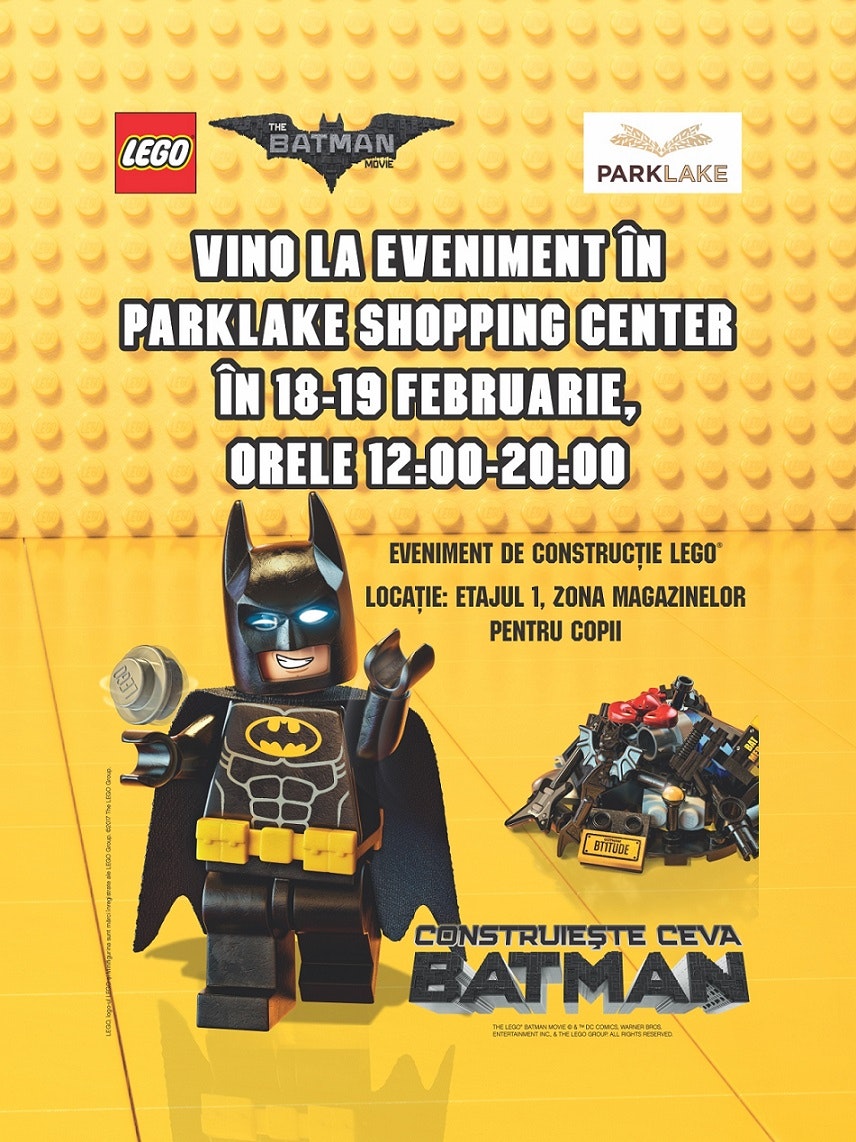 Come to ParkLake on February 18 and 19 between 12.00-20.00 to participate in the exciting LEGO Batman building event! Allow yourself to be inspired by the new LEGO sets and release your creativity! At the end of the event, you will be rewarded with participation certificates and stickers with your favorite superheroes from Batman series! You will definitely have fun!
The LEGO event takes place on the 1st floor, in the shopping area for children.
Publication
07 February 2017