Develop your child's creativity at Junior Workshops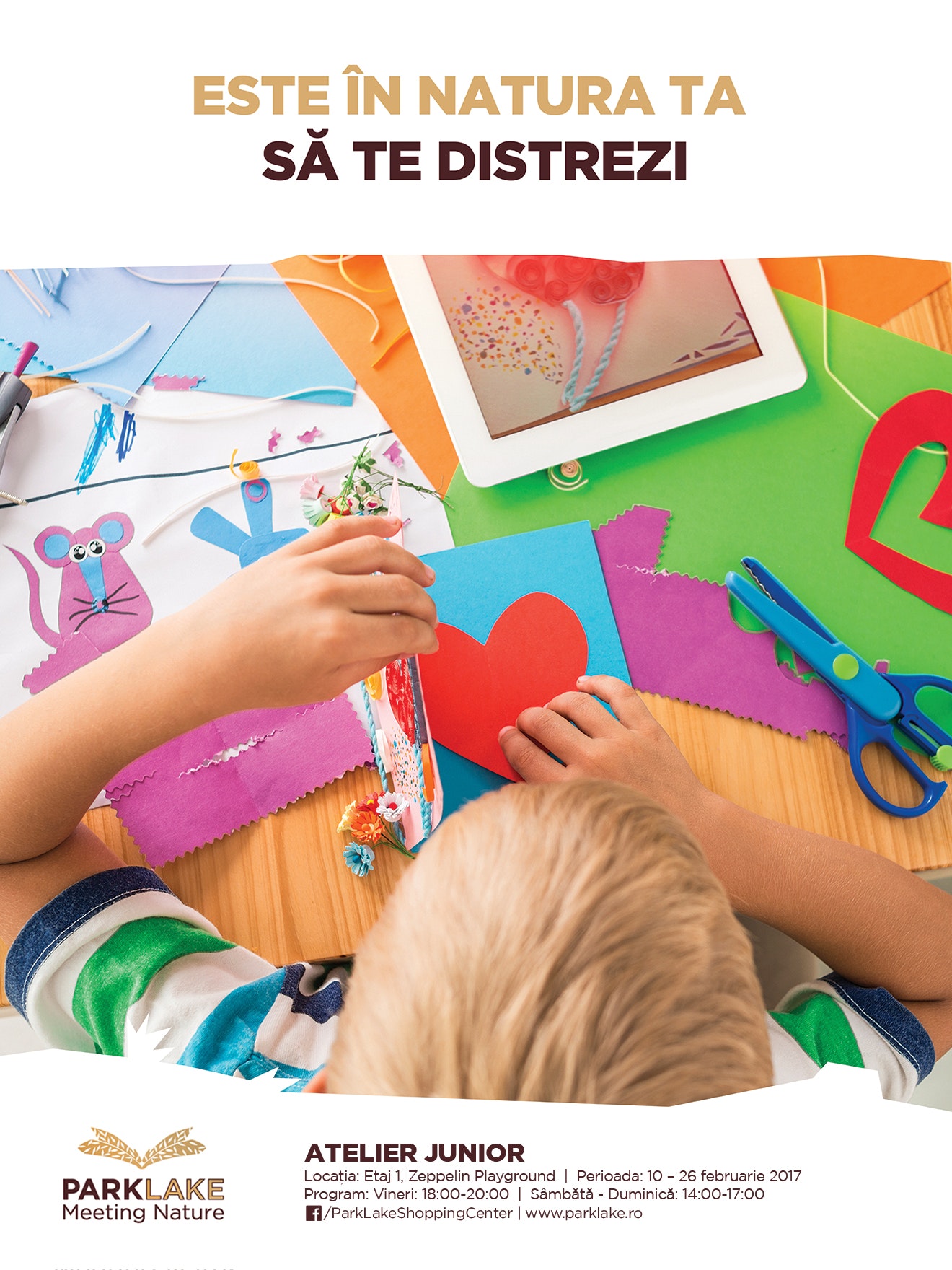 February is the month of fun for kids at ParkLake! Between February 10 to 26, come with your child at Junior Workshops, where we encourage your child's creativiry and inventiveness throught interactive games and the funniest activities!
Junior Workshops take place on the 1st floor in Zeppelin Playground area every Friday between 18.00 and 20.00 and on Saturdays and Sundays between 14.00 and 17.00.
Publication
10 February 2017